Новые фильмы



Случайная новость
Новости кино: Невинная Кидман
Пока
Том Круз
воспитует новорожденную дочку в сайентологическом духе,
Николь Кидман
перед свадьбой с
Кейтом Урбаном
возвращается в лоно католической церкви, когда-то покинутое ею ради сайентологической свадьбы с Крузом
Далее... >>>



Бокс-офис (в млн. $)
01.01.2010 - 03.01.2010

Аватар
68,4
Шерлок Холмс
36,6
Элвин и бурундуки 2
35,1
Простые сложности
18,8
Невидимая сторона
11,9
Мне бы в небо
10,7
Принцесса и лягушка
9,8
Супруги Морган в бегах
4,9
Непокоренный
3,9
Девять
3,9





Фильмы
|0-9|А| Б| В| Г| Д| Е| Ж| З| И| Й| К| Л| М| Н| О| П| Р| С| Т| У| Ф| Ч| Ц| Ч| Ш| Щ| Э| Ю| Я|

Другой мужчина



Оригинальное название: Other Man, The
Год выпуска: 2008
Жанр: драма
Хронометраж: 85 мин
Производство: Image Entertainment, Gotham Productions, Rainmark Films
Сайт фильма: http://www.othermanfilm.com/
Страна: США, Великобритания
Режиссер: Ричард Айр / Richard Eyre
Актеры:
- Антонио Бандерас / Antonio Banderas... Ralph
- Лиам Нисон / Liam Neeson... Peter
- Лора Линни / Laura Linney... Lisa
- Ромола Гарай / Romola Garai... Abigail
- Эбигейл Кэнтон / Abigail Canton... Designer
- Пэм Феррис / Pam Ferris... Vera
- Пэтерсон Джозеф / Paterson Joseph... Ralph
- Крэйг Паркинсон / Craig Parkinson... George
- Софи Ву / Sophie Wu... Shop Assistant
- Эмма Филдинг / Emma Fielding... Gail
- Лиза МакДональд / Lisa Mcdonald... Receptionist
- Гвидо Адорни / Guido Adorni... Waiter
- Аманда Дрю / Amanda Drew... Joy
- Ромоло Бруни / Romolo Bruni... Owner

«Is knowing the truth worth living a lie?»

Муж начинает подозревать, что у его жены есть другой мужчина, и решает выследить противника.
Рецензия


Cinematic equivalent of a short story is an intelligent look at a man searching for answers

Liam Neeson tries to find out about Antonio Banderas, the man who was having an affair with his wife, played by Laura Linney. Good small scale film from Richard Eyre that is more the cinematic equivalent of a meaty short story. Based on a short story this is a film that mimics the the feel and texture of the short narrative that seems to have fallen out of favor these days. Personally I was initially put off by the film because it didn't behave as I thought it should. I wasn't willing to give myself over to the rhythms of the film, which was a mistake since the film moves and behaves in its own literary way. What you think is going on is not what is going on and everything isn't revealed until the end. It wasn't until some time around the hour mark that the film suddenly clicked with me and not only did I start to enjoy it, but I also realized that my fighting it had kind of lessened the experience since I had missed so man little bits that I will now have to go back and re-watch the film to fully get the full effect. If you want an intelligent film and decry the lack of smart films this is it (just don't be like me and fail to embrace it when you see it.) I have to say that this is extremely well acted, I don't know when Banderas was last this great. Neeson is just as good, as is the rest of the cast, but its Banderas who truly shines here and its quite possible that you have to go all the way back to his days in Spain to find a film role that allows him to really shine and expose his acting chops. I really liked this a great deal and recommend it to anyone wanting a meaty small film that is intelligently made. (Though I will be honest and say that it is possible that I admire this more than I like it. We'll see how I feel when I see it again)

Автор рецензии: dbborroughs from Glen Cove, New YorkАфиша



Рейтинги, счетчики



Мы Вконтакте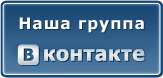 Контакты
admin @kino-kiev.com
300348
[anyone-fun]



TOP 10 фильмов



Последние новости



Афиша по дням